In order to promote the visit of external students and foreign universities who can stay from one semester to one year (or a month, in case you are enrolled in a Summer Course Program) by taking the area of knowledge you are interested in at UTB.
Orientation week: Last week of January
First Semester: First week of February to second week of June
Summer School: June 1 to July 31
Orientation week: Last week of July
Second semester: First week of August to second week of December
Course #1: Analysis and Interpretation of Financial Statements
Summary: Introduction to financial analysis and financial statements, Overview of the financial principles (US GAAP and IFRS), Statement of Financial Situation Analysis, Income statement Analysis, Statement of cash flows Analysis, Statement of Changes in Equity Analysis , Financial Ratios, Risk Analysis and Equity Analysis.
Course #2: Intro to Chinese Culture and Business
Summary: Introduction to China, Geography, regions and natural resources, Climate and Environment, The best regions to do business; Chinese Philosophy and religions; Doing Business in China, Chinese economy, Overview of Chinese Economy; Basic Mandarin; Chinese traditions; Chinese Medicine and Chinese food; Arts.
Course #3: International Marketing
Summary: The aim of International Marketing is to highlight the importance of differences between national and international markets and the way in which these influence the formulation and implementation of customer strategies in foreign markets. This course will venture into the strategies and techniques used by companies worldwide in their effort to extend and globalize its typical domestic operations. When a focus is established on any given foreign market, companies must realize that they will face different situations not experienced before (that differ from their original cultural, economic and political point of view). During the development of this course, students will be able to identify the fundamentals, history and most important elements of International Marketing, coming to acquire its basic skills and understand the development of global business strategies.
Course #4: English for Accounting and Finance
Summary: This course has been developed for undergraduate students in accounting and finance who need English to communicate in a variety of situations with colleagues and partners. Students will learn the English they need to do the job, practice target language and expressions in real work situations as well as ways to achieve their goals in meetings, in presentations, on the telephone, or when making small talks. They will also learn to talk about their own studies, skills and how to write a curriculum vitae with a covering letter when applying for a job.
Course #5: Advanced topics in software development I
Summary: Students will be able to learn the architecture behind a web application, and the structures needed to make it successful. Students will be in charge of a new feature to implement in backend and frontend inside an existing application. They will learn Python and Javascript, as well as how to work in an Agile environment.
Course #6: Advanced topics in software development II
Summary: This course generalizes introductory programming to focus on more of the software development process, identifying concepts and skills that should be mastered in the first year of a computer-science graduate program. As a result of its broad purpose, the course includes fundamental concepts and skills that could appear in other software-oriented courses (e.g., programming constructs from Programming Languages, simple algorithm analysis from Algorithms and Complexity, simple development methodologies from Software Engineering). Likewise, each of those courses will contain more advanced material that builds upon the fundamental concepts and skills in this advanced course. Topics: Web programming languages (e.g., HTML5, Java Script, PHP, CSS), Web platform constraints, Software as a Service (SaaS) and Web standards.
Course #7: Cine Forum and African History
Summary: This course explores aspects of Afro-descendant people from slavery to the late twentieth century. We will use films, documentaries to round out our understanding of Afro-descendant history. The Cine-Forum in this course is an essential tool of educating, informing and awareness raising about slavery, racism and colonialism. This course is designed to have students engage with the intersection of race, gender and class, for this reason some of topics and films emphasize the study of racial oppression, family life, work, exploitation and activism.
Registration Schedule
First Semester (spring term): From September 15 until October 30, the previous year
Summer School: From February 1 until May 1
Second Semester (fall term): From April 01 until May 15
Fill out the application form: https://forms.gle/b1pnHSzqqc9emeby8
Picture with a white background
Transcripts of records of all the previous semesters
Intention letter
Nomination letter from your host institution
Learning agreement
Copy of passport
 Proof of Spanish proficiency (B1 or B2 preferred)
Once you submit the documents, the Mobility Coordination will contact you via e-mail within the next week to let you know the next steps in order to receive your admission letter, as well as migratory matters, accommodation, etc.
Once you have the Acceptance Letter you can start booking your flights, preparing all the details for your trip, getting to know the other international students and getting ready to have one of the best experiences of your life.
Previous to your trip the International Office can help you with
Adaptation to city and university life in Cartagena
'Buddies UTB' who will help you and guide you trough all the process
Advice on finding accommodation
Cultural immersion and extracurricular activities
All international students who want to study at Universidad Tecnológica de Bolívar must have the necessary documentation or permit, depending on the duration of your stay in the city.
If you are interested in a short-term program for less than 90 days (Summer school, short courses, Spanish courses, Research Internships), the International Office will provide a letter you will have to present to Migration authorities once you arrive to Colombia. Make sure that the stamp on your passport is checked with PID, which is a permit that allows to stay in Colombia as a student for 90 days and can be renewed for another 90 days.
 If your stay will be for more than 180 days, then you will have to apply for a V- Visitors visa. You can apply for the visa at the nearest Consulate of Colombia or via online.
You can check the list of Embassies and Consulates in the following government official webpage:
You can find the visa requirements and apply online here:
• When you receive your electronic visa you must go to the consulate to have it stamped in your passport. This step is VERY important because without the physical visa in your passport you will not be able to apply for your foreigner ID registration card once you are in Colombia. NOTE: If you couldn't stamp your visa in your country, you can do it in Colombia but you must send the passport to Bogota.
• If your consulate does not allow the process through the online form, you must bring the same documents to the consulate and carry out the process that they specify. If you require more information about visas and their application processes
The international student who has been granted a V or M visa must present himself to Migration Colombia within the following 15 calendar days after his / her entry to the Colombian territory to apply for his ID. Failure to comply with this measure can lead to economic sanctions. To apply for the ID you must go to the office of Migracion Colombia in the neighborhood Pie de la Popa, Cl. 29d # 20- 18, Cartagena, Bolívar.
Take the following documents with you
• Original Passport and current Visa.
• Copy of the main page of the passport, visa and stamp of entry to the country.
• File and submit the Single Procedural Format or the Online Registration Code, attaching the following:  Blood group constancy with HR.
• You can pay the cost of the ID card of $100 USD aprox., with credit card directly at the Migration offices.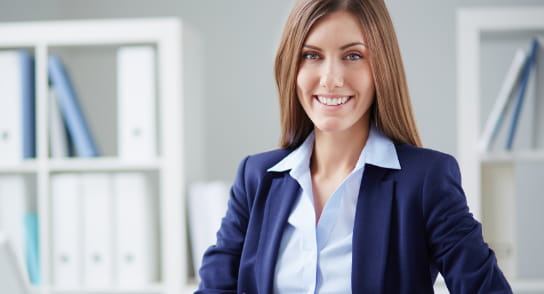 International Services Contact
Incoming – Outgoing Mobility Coordination
internacional@utb.edu.co
Phone number : +57 5 6535376